JavaScript seems to be disabled in your browser. For the best experience on our site, be sure to turn on Javascript in your browser.
Dealer Resources
Cognito Long Travel Suspension Package For 17-21 Polaris RZR XP Turbo
Included components:
Cognito Long Travel Front Control Arm Kit
Cognito Long Travel Rear Trailing Arm Kit
Cognito Long Travel Tie Rod Kit
Cognito Long Travel Radius Rod Kit
Demon Powersports Xtreme Duty Front Axle Assembly
Demon Powersports Xtreme Duty Rear Axle Assembly Long Travel Suspension Package
4 inch wider per side
20 inch of wheel travel
Boxed sheet metal upper front control arms
Tubular lower front control arms
Front arms convert from OE balljoint to uni-ball
Boxed sheet metal rear trailing arms
Heavy duty tie rod kit
Durable semi-gloss black powder coat
Demon Powersports Xtreme Duty complete axle assemblies-24-month manufacturer warranty
10-hour DIY install time
Made in the USA
The Cognito Long Travel Suspension Package for the Polaris RZR XP Turbo is designed to be a turn-key long travel suspension system.
This package includes all the components needed to turn an average XP Turbo into a seriously off-road capable machine.
This package has been brutally tested for thousands of desert race miles to ensure long-term durability and performance. From the deserts of Baja to the dunes, the Cognito long travel suspension package will take your driving experience to the next level. Suspension travel is increased to 20 Inch while maintaining ground clearance at full bump.
Note: Shock Re-valving and springs are required, and sold separately
Limited Lifetime Warranty
Applies to all Cognito Branded Products
Live Tech Support
Monday - friday (8am - 5pm).
Top Choice for Pro Builders
Industry-leader for over 20 years.
Proudly Made in the USA
Engineered and manufactured in southern california.
California Residents: Prop 65 Warning
WARNING: Cancer and Reproductive Harm
Visit: www.p65warnings.ca.gov
JOIN THE COGNITO NEWSLETTER
Subscribe to receive the latest updates on products, promotions and company news
Ingenuity – Quality – Performance
Industry-leading designer and manufacturer of premium steering, suspension, chassis and accessory performance upgrades for popular passenger trucks, SUVs and UTVs for over two decades.
Merchandise
Become a Dealer
Exclusive Discounts
Sponsorships
Privacy Policy
Shipping & Returns
Terms of Use
Company Info
Call: (866) 426-4648 Fax: (661) 588-8295
34935 Flyover Ct. Bakersfield, CA 93308
Hours: 8AM-5PM PST Monday-Friday, Closed Sat. & Sun.
No products in the cart.
Newest Products
Builder Parts
Bumpers with Shipping
Radius Rods ( Can Am X3)
Shipping for Warranty Claim
Talon A Arms
Talon Radius Rods
Talon Tie Rods
Winch Mount
Kawasaki A Arms
Kawasaki Cages
Kawasaki Tie Rods
KRX Harness Bar
KRX Radius Rods
KRX Vent Covers
General A Arms
General Seat Lowering Base
General Tie Rods
Ranger A Arms
Ranger Tie Rods
Winches (Ranger)
900 S/ 1000 S
Accessories
Ball Joints
Brake Line Clamps
Bumpers for Polaris RZR
Drink Holder
Exhaust Cover
Full Suspension Kit
RZR RADIUS RODS
RZR Tie Rods
Seat Lowering Base
Sway Bar Links
Trailing Arms
tree kickers
Replacment Kits
SuperATV Items
Tree Kicker Shipping
Blow Off Valve
RZR XP- Long Travel Kit
$ 2,500.00 – $ 2,680.00
FITMENT: 2014 – 2023 RZR XP 1000/XP TURBO . Give your 64 " RZR XP A wider, and more stable stance. MADE OF DOMESTIC DOM (1. 5X.120 WALL AND 1. 2 5X.120 WALL) Made from HRPO .250 sheet steel and 1.5×3 – 3/16 thick tubing NO DRILLING REQUIRED
THIS KIT ONLY COMES WITH FORWARD A-ARMS
These take 17 and up model bushings.
If you have a 14-16 model, you will need to purchase bushings.
Only Steel Parts (A -Arms and Trailing Arms will come powder coated). Additional add on charge for powder coating radius rods is available.
Comes with everything needed e xcept axles. Requires Turbo S axles.
**NON TURBO MACHINES WILL NEED FRONT DIFF CHANGED TO ACCEPT A TURBO AXLE
Description
Additional information
RZR XP LONG TRAVEL KIT
Only Steel Parts ( A Arms and Trailing Arms will come powder coated ). Additional add on charge for powder coating radius rods is available.
Kit includes:
1.75″ Forward Front upper and lower A arms. (UPPERS ARE ADJUSTABLE)( Stock size ball joints only. These are not offered for Mega Ball Joints)
Set of Tie Rods with L&W HD rebuild-able inner joints.
High Clearance Steel HD Trailing Arms
High Clearance Billet Aluminum Radius Rods with adjustable uppers.
Rear Sway Bar Links
(1) Extended brake line for front passenger side
Login / Signup My account
0 $ 0.00
Click here to assign a widget for this area.
801-674-2451
6162 South 350 West Murray, UT 84107

Maverick X3
50 Caliber Racing
Aftermarket Assassins
Agency Power
AJK Offroad
All Balls Racing
Alpinestars
Amped Off-Road
Anthem Off-Road
Apex Performance Products
Arai Helmet
Assault Industries
Axia Alloys
Baja Designs
BF Goodrich
Big Gun Exhaust
Bikeman Performance
Black Rhino
Boss Audio Systems
Buggy Whips
CT Race Worx
Demon Powersports
Deviant Race Parts
Diode Dynamics
Dragon Alliance
DragonFire Racing
DRT Motorsports
Empire Industries
Evolution Powersports
Extreme Metal Products
Factory UTV
Falcon Ridge
FastLab UTV
Fireball Racing
Force Turbos
Fuel Off-Road
Full Metal Fabworks
Fullriver Battery
Geiser Performance
High Lifter
Hoppe Industries
Hostile Wheels
IronClad Industries
K&T Performance
Keller Performance
Kicker Audio
Kraftwerks Performance
KWI Clutching
L&W Fabrication
Longhorn Fabrication
Madigan Motorsports
Maier Powersports
Mammoth Decks
Maxima Racing Oil
Maxxis Tires
Memphis Audio
Metal FX Offroad
Method Race Wheels
Misfit Garage
Moose Utility Division
MTNTK Performance
Nelson Rigg
PCI Race Radios
Raceline Wheels
Razorback Offroad
Rhino Hitch
Rigid Industries
Rockford Fosgate
Rogue Off-Road
Rogue Sand Tires
RPM Powersports
Rugged Radios
S&B Filters
S3 Power Sports
Sand Tires Unlimited
SDR Motorsports
Sector Seven
SF Race Works
Shock Therapy
Side By Customs
Skat-Trak Tires
StayFlush Motorsports
STV Motorsports
System 3 Off-Road
Thumper Fab
TMW Off-Road
Trail Armor
Trinity Racing
Tuff Trail Gear
Valor Offroad
Vent Racing
Viper Machine
WD Electronics
Weld Racing Wheels
X2D Ride Co.
XTC Power Products
ZBROZ Racing
GARAGE SALE
Your cart is empty
Fireball Racing Polaris RZR XP 1000/Turbo Long Travel Kit with HD Steering
Vehicle Year
Questions? Click here to give us a call! MON-FRI 9am to 5pm MST
*CYBER WEEK SALE 11/28-12/01 15% OFF ALL HCR PRODUCTS USE CODE CMHCR23 AT CHECKOUT*
HCR SPORTLINE
HCR SXS ADVENTURE ROTR 2022
HCR APPAREL
FIND DEALER
SCRATCH & DENT
Polaris RZR Pro XP | Dual-Sport | Long-Travel Suspension Kit #RZR-07400
PART # RZR-07400
HCR Racing is excited to announce an all new kit that enhances their product line for the popular Polaris RZR PRO XP. This all new Long-Travel Suspension Kit comes from the Industry leader in suspension products that adds to their line of OEM Replacement kits and their Long-Travel Suspension Systems . The Pro XP kit will be one that competes with other companies in the industry that provides a wider stance for stability, enhance ground clearance and compatible to use with Factory Shocks!
[Built to Perform] The Long Travel Suspension Kit has been re-envisioned to their new design platform and styling that offers sleek approach angles, a rigid look and added clearance. These added clearances can be noticed in the Front A-arms adding 1.25" under the Lower A-arm arch area and 3" of ground clearance added in the Rear Trailing Arm. This new Long-Travel Suspension kit offers consumers the benefit of a little extra travel and stability with the +4" per sidetrack width. Embedded in the design is OEM caster / camber angles to eliminate the need for adjustable heim ends which provides a stronger mount for the arms pivot points. Each kit will come with 4 Front A-arms, 2 Trailing arms, 4 Rear Links
[Features] • +4 inches wider per side; Additional 8 inches of track width • Fiber Laser Cut construction for precise fit and finish • CNC'd 4130 heat treated billet mounting points for increased integrity • Angled catacomb design for optimal force distribution • High Clearance Boxed A-Arm Design • Hand TIG welded for strength and aesthetics • OEM ball joints are reused to maximize low speed steering, ease & smooth travel with less maintenance • Compatible with factory wheels • High-Clearance Arms provide 1.25" of front and 3" rear added ground clearance • 100% Bolt-on installation using factory mounting points
Polaris RZR Pro XP Dual-Sport Long-Travel Suspension Kit
4 Front A-arms
2 Rear Trailing arms
4 Complete Nitro Axles 
Radius Rods 
Radius Rod Back Plate
Hardware Pack
**This kit will require a Spring Upgrade  Please Call us for Suggestions ***
You may also like
Polaris RZR XP 900 Long Travel Kit
Description
No products in the cart.
POLARIS XP TURBO
Yxz front bumper, full race chassis, kawasaki teryx4, 2020 utv world champions.
Free Shipping on Select products
New products added everyday, check for seasonal sales.
Featured Products
Can-Am X3 Max Roll Cage
Can-Am X3 High Performance Radius Rods
2012-2019 Kawaskaki Teryx Front bumper
Polaris RZR 170 Roll Cage
Polaris RZR 170 Long Travel Kit
Polaris RZR XP 4 Seat Cage
Polaris RZR XP Long Travel Kit
Polaris RZR XP HD Replacement Trailing Arms
instagram feed
Featured builds.
Monster Energy Long Travel Industries Kawasaki Teryx
Fabulous Lightning McQeen
Ryan Piplic's Desert Car Build
with a few WORCS championships under Ryan's belt He wanted to try desert racing out. [...]
Black Ops II Build
2013 Kawasaki Teryx4 built by us in conjugation with Activision and Kawaski as a give [...]
Ryan Villopoto's Teryx4
Long Travel Industries T4 Build for RV [...]
Travis Pastrana's Nitro Circus
Travis Pastrana and Nitro Circus Invited us and our race car out to Tyler Hubbard's [...]
Latest UTV news
Username or email address *
Password *
Log in Remember me
Lost your password?
Forum Listing
Marketplace
Advanced Search
General RZR
RZR 800 Specific Discussion
Long Travel vs Lift Kit

Snaredrum said: I have the SuperATV +5 RZR to RZRS conversion and couldnt be happier. I also installed the RacerTech 2" lift at the same time and it made a nice package. I not sure I would want to run that big of a lift myself because of binding with trail riding. I'm sure someone on here has run a big lift and can help with that. When you install the +5 conversion kit, make sure you buy good zerk fittings. The ones that come with the kit are chit. Good Luck! int: Click to expand...
Snaredrum said: See SuperATV is on top of it. :rofl3::rofl3::rofl3: You guys rock!!! No I ended up running a new set of Walker Evans shocks because I have a WE LE RZR and wanted it to stay true to that. I'm hearing the Phantom setup is real nice for the price. If you like mud like it sounds like you do, buy the +1.5 offset kit because it will give you extra room for bigger tires later on. Click to expand...
Top Contributors this Month

Things to Do in Elektrostal, Russia - Elektrostal Attractions
Things to do in elektrostal.
Good for Kids
Good for a Rainy Day
Good for Couples
Budget-friendly
Good for Big Groups
Honeymoon spot
Good for Adrenaline Seekers
Hidden Gems
Adventurous
Things to do ranked using Tripadvisor data including reviews, ratings, photos, and popularity.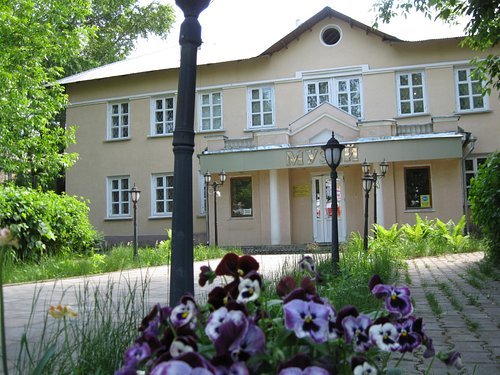 1. Electrostal History and Art Museum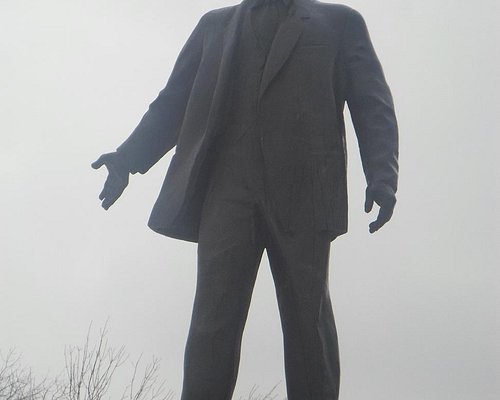 2. Statue of Lenin
3. museum and exhibition center.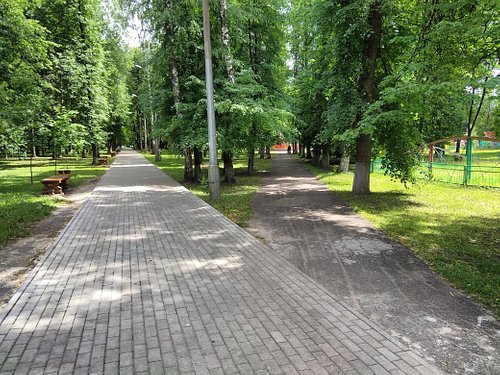 4. Park of Culture and Leisure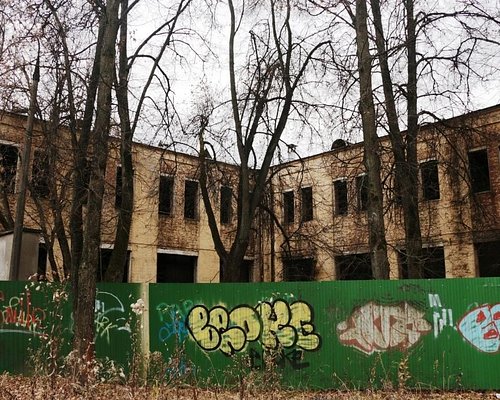 5. Museum of Labor Glory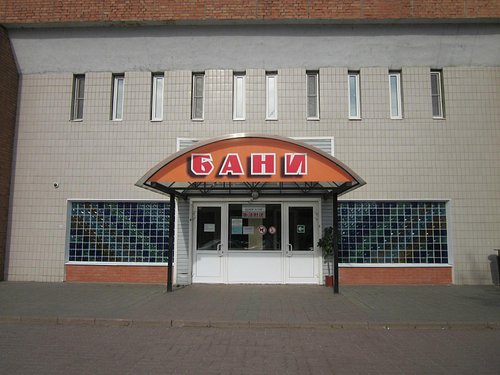 7. Galereya Kino
8. viki cinema, 9. smokygrove.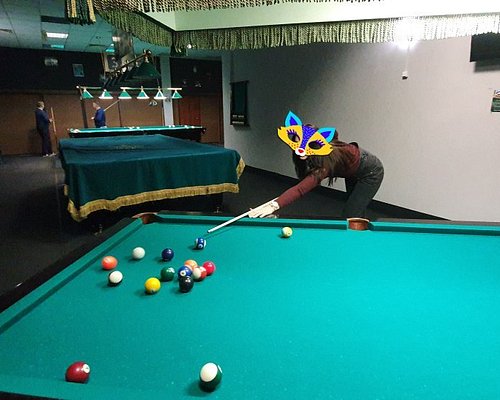 10. Gandikap
11. papa lounge bar, 12. karaoke bar.
Statue of Lenin
Electrostal History and Art Museum
Park of Culture and Leisure
Museum and Exhibition Center
Museum of Labor Glory
Elektrostal Attractions Information